Aesthetically Pleasing, Strong, Traditional.
Perfect where looks and durability are important, and cost is less of an issue. Post and Rail can dramatically improve the appearance of a roadside, driveway or enhance garden features which requires a more traditional, rustic look.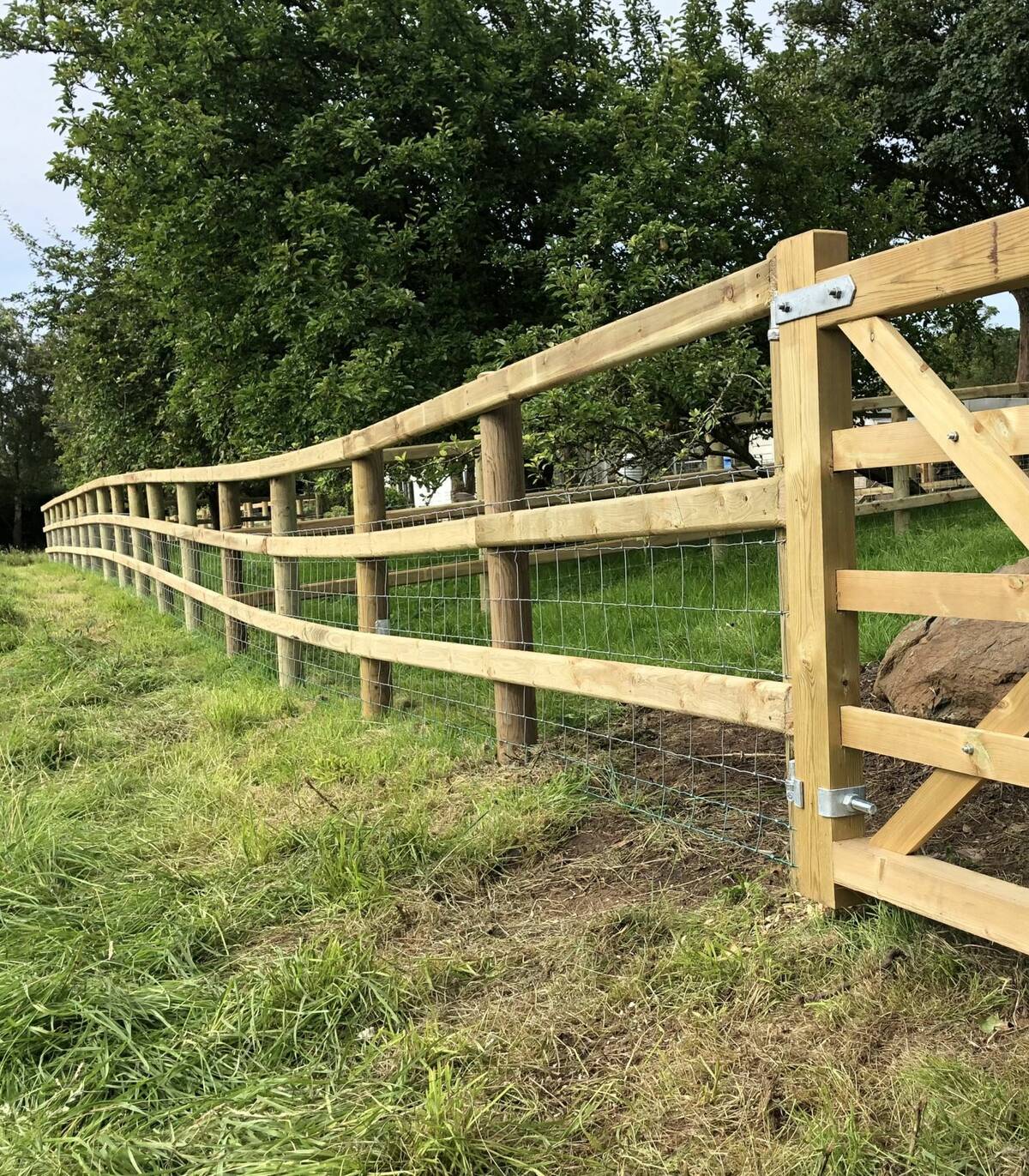 Due to it's strength and visibility,
Post and rail fencing is popular with equine, paddock splits, as well as horse menage training arenas.
It's also perfect for fencing short distances and filling gaps, tidying around the farm yard, handling pens, and by gateways where livestock pressure is at it's highest.